"A place where engineers and artists,
draftsmen and dreamers can come together
and bring their projects to life."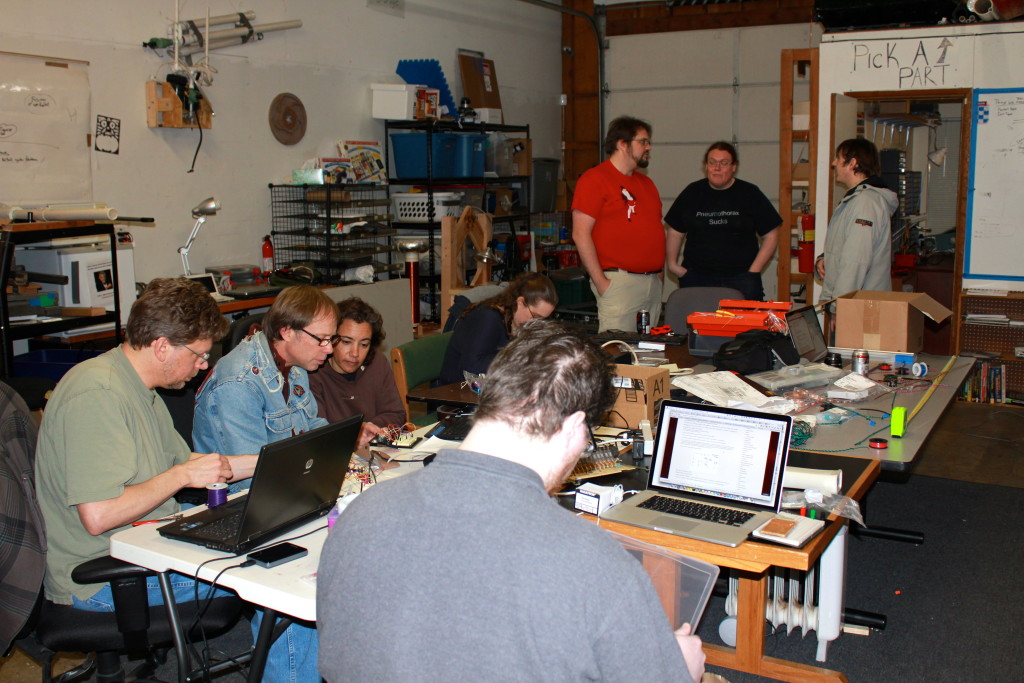 The Makerspace Mission
Registered as a 501(c)(3) non-profit, the Eugene Makerspace operates with the express purpose of fostering a collaborative environment where people can explore and create intersections between technology, science, art, and culture. EMS holds itself to the higher goals of bettering our community through providing access to tools and educational resources; creating opportunities for members and individuals throughout our community access to equipment, knowledge, and experience that they may be unable to encounter or afford on their own.
Innovative Making
We provide a gateway for curious minds to share tools and ideas, contribute to projects, and collaborative education through hands-on learning, community events and outreach. Our shared shop has tools to facilitate wood-working, metal fabrication, electronics, programming, and more. In-shop tools like 3D printers, CNC machines, and laser cutters help bridge the digital/physical divide and an active community of creative members explore possibilities that help bring your project ideas to life.
Okay, but what does that really mean?
In short, we're a DIY workspace. A community workshop with shared space and tools. EMS has an active community of creatives and creators from all walks of life. Experiments abound at EMS, and interests and focus can range wildly depending on who's at the shop at any given time. Circuit bending, experimental music, digital art, laser cutting, 3D printing, CNC machining, blacksmithing, designing cosplay, building retro arcade machines, pumpkin launchers, battling robots, or just fixing a broken chair.
We frequently hold "Open Hack" workshop events, where we open our shop, tools, and facilities to the public. Members of the public can come down and check out the space to see what we have to offer, make use of our tools and equipment, and learn about projects being worked on at the shop.