Tonight's Open Shop
What happened at Open Shop Night tonight?
Weston's project was to make new wheels for his cardboard robot. He had designed some and wanted to print them on Rick's 3D printer. Darrell showed him how to use the printer, and they worked together to get two new wheels printed. Here is the robot with his new wheels. He looks pretty excited about them.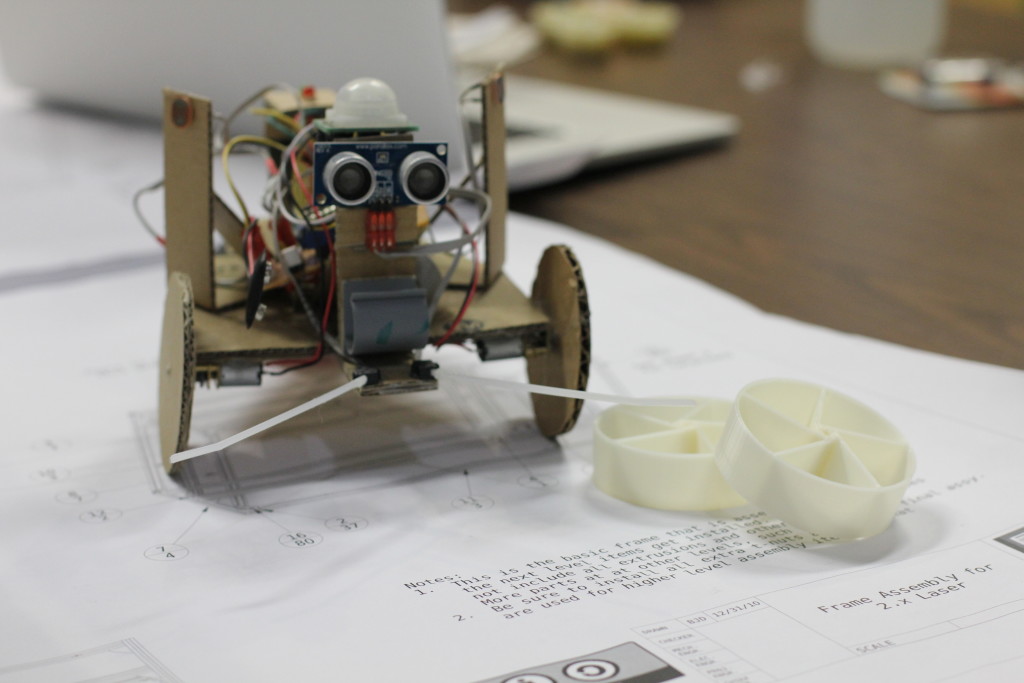 After the new wheels were installed, Weston let the robot roam around the lab for a while.
Ionel, Darrell, and Weston also compared notes on OpenSCAD. I (Bob) built a metal box. After that, I tried to drill out a 5mm coupler to make a ¼ inch coupler, but the hole went off center.